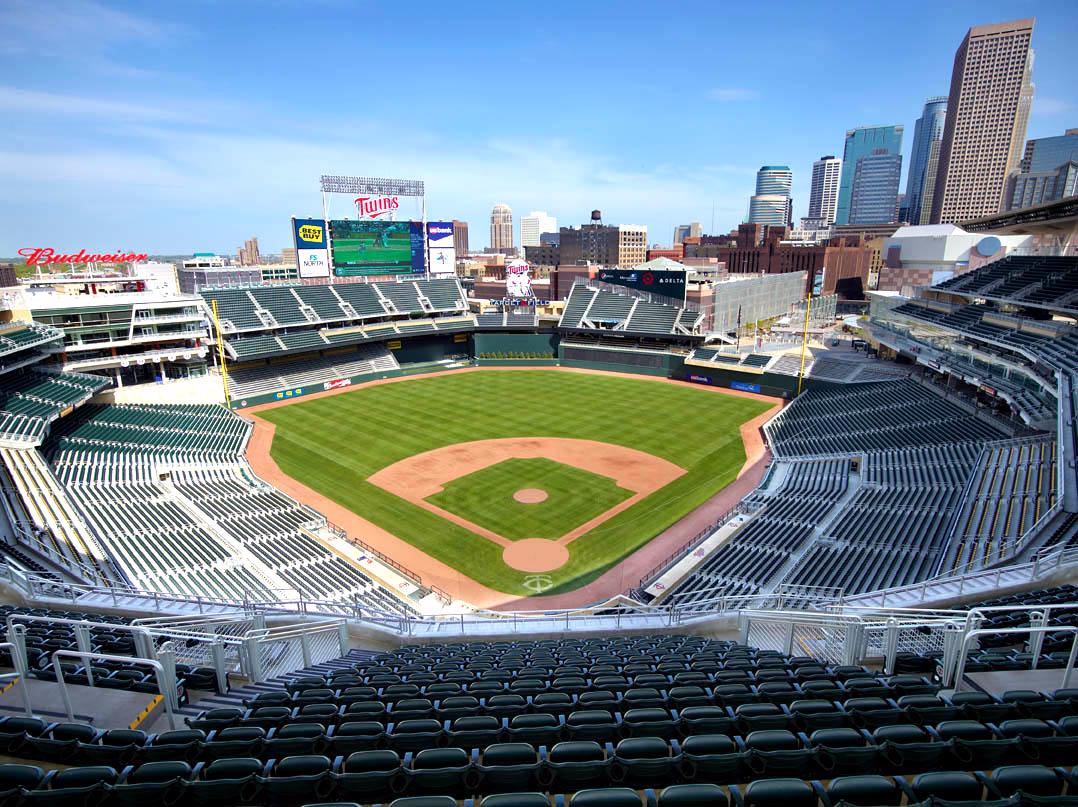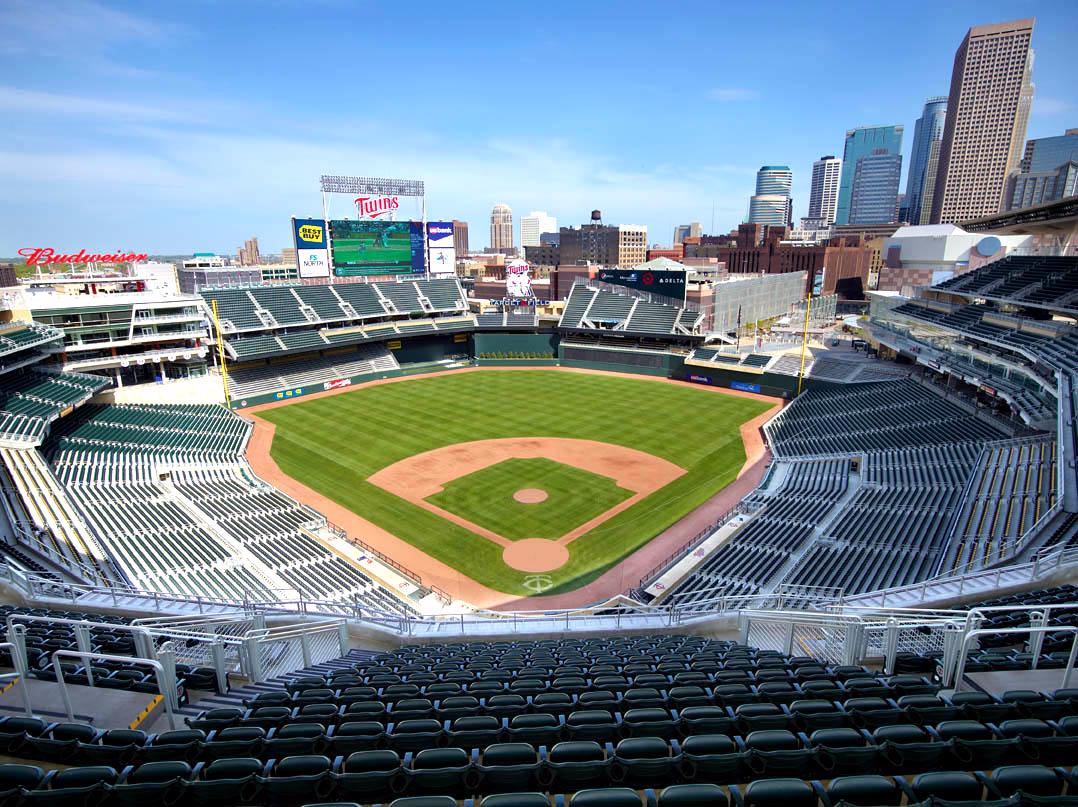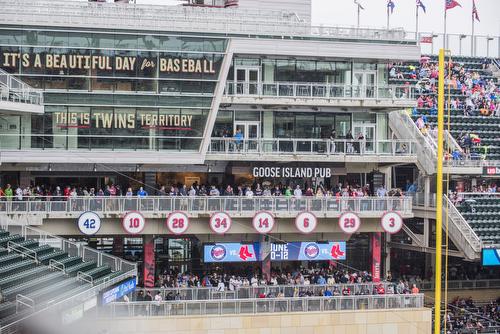 Sightline Supports the Twins Home Opener at Target Field
Apr 04, 2023
With the Minnesota Twins Home Opener around the corner, we thought it would be the perfect time to celebrate our work at Target Field. Sightline Commercial Solutions has been involved extensively in an array of projects at our hometown stadium.
We designed, engineered, manufactured, and installed over 40,000 linear feet of custom ornamental railing at Target Field. Our Gridguard™ Mesh Railing, Tensiline™ Cable Railing, and Griprail™ are the most prominent railing systems in the facility. We also designed ornamental metals that included nine custom 40 foot metal topiaries and sun canopies in the Target Field Plaza area.
Our engineers designed a state of the art 35 food wide operable seating platform to accommodate fans. It holds 168 seats and acts as a lift-gate, allowing vehicles onto the playing field.
Target Field Suites
Sightline took part in the construction of the new Target Field center field suite area. This area includes a two-level renovation. The upper level became Minnie and Paul's Pub and the mezzanine level transformed into an exclusive Catch Suite area. We provided custom glass railing, custom mesh railing, drink rail, aluminum perforated wall, and stainless steel mesh partitions to complete this space.
Bat & Barrel at Target Field
Sightline played a key role in the vibrant, modern design of the new Bat &Barrel bar and restaurant at Target Field. This gathering space for fans replaced the former Metropolitan Club and provides baseball enthusiasts a new space to fuel up for game day. The restaurant features a custom aluminum framed glass railing. There are drink rails conveniently located just outside the large retractable glass windows, allowing fans to never miss a moment.
The space includes a brand-new signature stairwell flanked by Point Series glass railing and stainless-steel handrail. There is also an elevator connecting the main concourse to allow Bat & Barrel to be fully accessible to all visitors.
Target Field Digital Clubhouse
The Digital Clubhouse at Target Field was completed for Twins home opener in 2014. Sightline was there from design to installation of this new age clubhouse. This is a fantastic spot for fans to engage with each other, take selfies with friends, and charge their phones at the charging stations. The clubhouse is in the left field corner at the Club level and is centered around an old dugout bench from the historic Metrodome.
Want to learn how Sightline Commercial Solutions can provide innovative solutions for your sports venue? Contact our team to learn more.