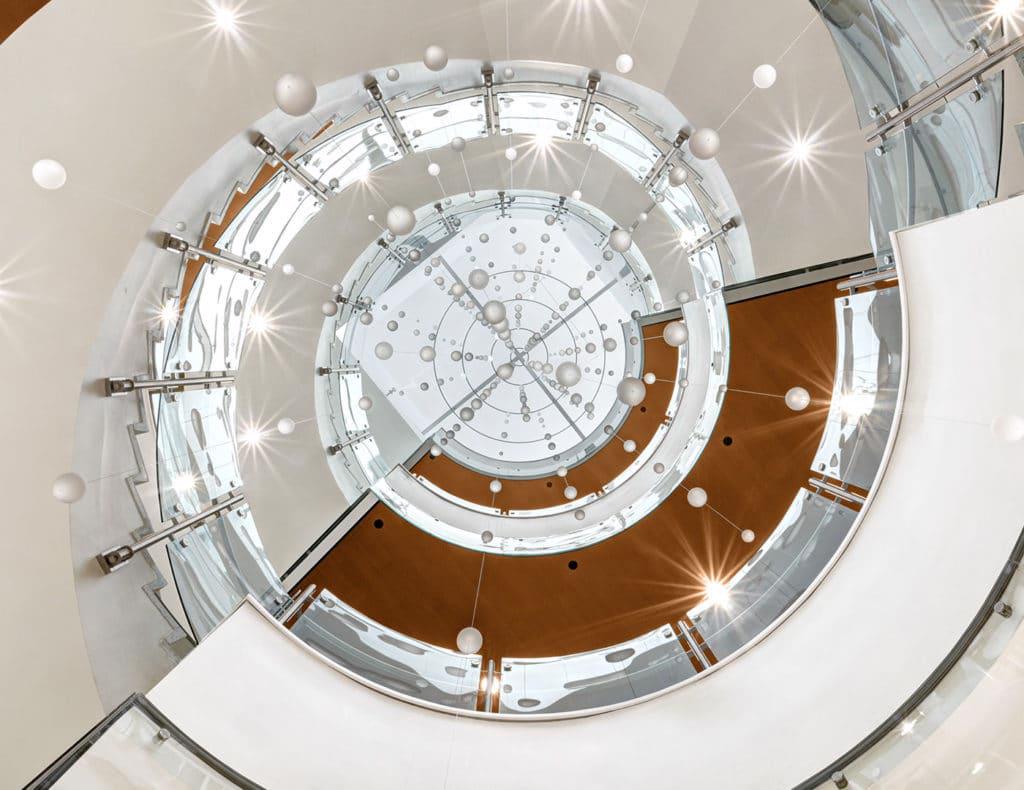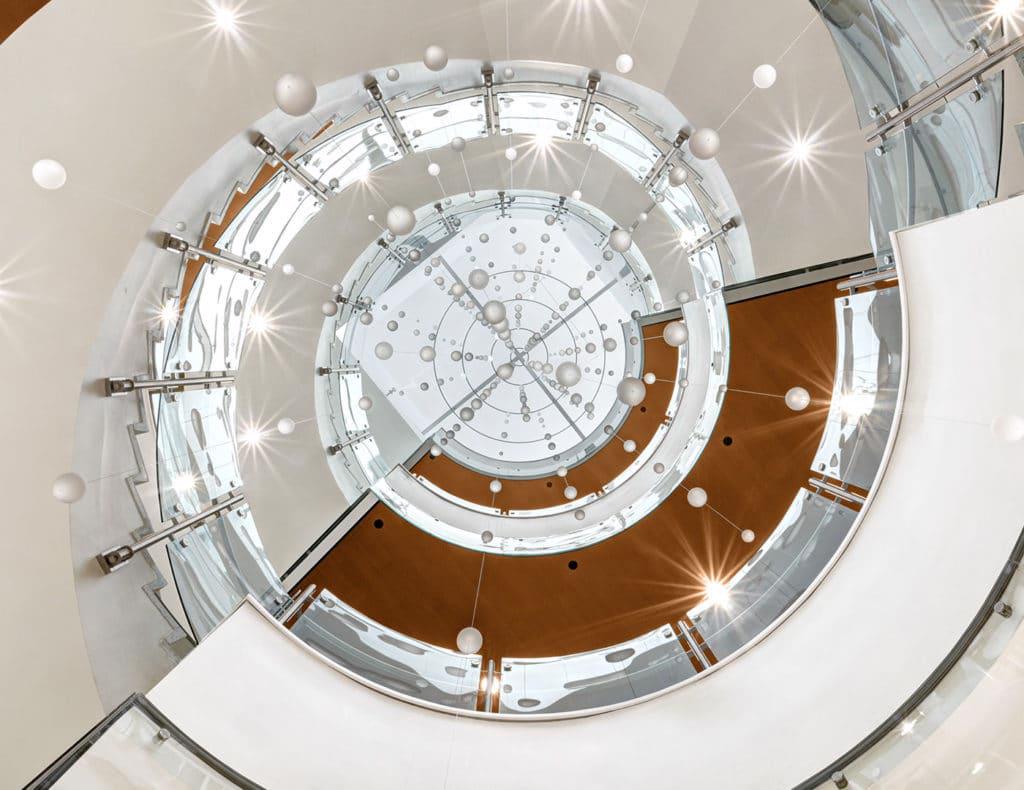 Why Engineering Matters: Three Benefits of Working with Engineered Rai
Mar 03, 2020
By: Tony Barnes, Structural Engineering Manager, Sightline Commercial Solutions​
Today's commercial designs are all about organic, open concepts, which means glass elements are in high demand. In addition to enhancing views and creating a sense of openness, glass also promotes daylighting, which delivers health benefits and contributes to energy savings.
The growing popularity of glass is great news for glaziers, but it can also be daunting – especially when it comes to specifying railings. While glaziers know glass, a high-performance glass railing system requires specialized engineering that may fall outside of their comfort zone or realm of expertise.
Still, it's not uncommon for glaziers and contractors to believe they can save money, time – or both – by handling specifications themselves and ordering components a la carte. It's also not uncommon for this approach to backfire when components prove to be incompatible or unsuitable for the project specific conditions. Working with an engineer or engineering firm that specializes in glazing can take the guesswork and gamble out of the process and result in greater control, confidence and even cost savings.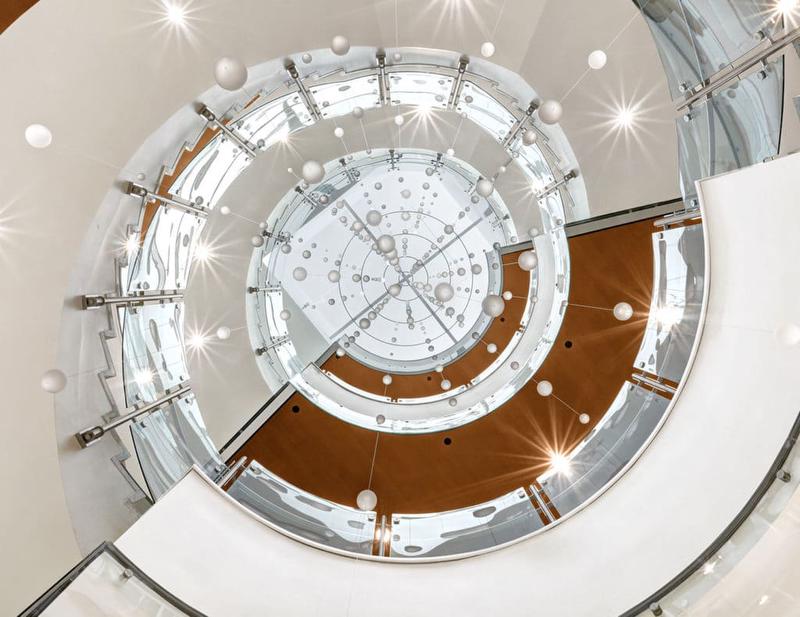 Control
When specifying a railing system, there are myriad variables to consider and manage – from concepts and site-specific conditions to code compliance. Engaging a technical team that understands the nuances of glass railing applications, and works together regularly, affords greater control over details and smoother communication throughout the specifying and design process.
Advanced technologies can be incorporated into the design process to provide enhanced control. For instance, Sightline Commercial Solutions utilizes High Definition Surveying (HDS), which offers tremendous benefits for both the client and the engineering team. In the near-term, it provides precise measurements used directly in design, while in the long-term, the survey information can aid in planning future maintenance or reconfiguration of the space.
Confidence
Today, commercial rail installations nearly always require documentation of code compliance. In the absence of a technical team supporting the railing product, the glazier is solely responsible for determining and verifying compliance of all the components of the railing system. With a piecemeal approach, it is critical that the glazier understands technical information, which can be cumbersome, time-consuming and nerve-wracking. Technical data provided by various manufactured, off-the-shelf systems that are marketed as, or implied to be, "engineered systems" may be lacking or indicate that job-specific requirements or compliance with local building codes are not met.
Conversely, an engineering team that specializes in railing systems can provide a turnkey solution that is compliant with building codes. These systems are rigorously engineered for a specific job and will have taken into consideration such things as wind loads, seismic loads and the substrate to which the system is attached – factors that can vary considerably depending on geographic location and type of building construction. Communication is key to the success of any project, and technical information is conveyed to the end-user and building authority via a concise engineering report, including calculations and possibly testing data that is signed and sealed by the engineering team.
A significant advantage of using a dedicated engineering team is that the technical service does not end after the initial submittal. In fact, in my experience, most project communication occurs after the first submittal. It's when a project progresses that technical questions from the building authority need to be addressed, product alterations due to shifting site conditions occur and coordination of other trades is required. A reliable, technically capable partner on the project ensures clear communication and avoids costly project delays.
Clearly, there are numerous benefits to engaging an engineering team in the development of guardrail systems, from the engineering rigor and thoroughness to the superior communication, they equate to a higher level of safety, and lead to greater peace of mind for glaziers, architects and building owners.
Cost Savings
With regard to cost, it's important to look at the whole picture, and not solely the initial dollar signs, when working with an engineered system. In addition to getting a code-compliant solution, glaziers and contractors also receive comprehensive support, including direct access to design consultants, product engineers and project managers. As previously highlighted, communication between these key points of contact is inherently streamlined resulting in less hassles, fewer surprises and lower administrative costs.
Engineered systems also allow glaziers and contractors to work faster and accomplish more at the job site. Pre-engineered railing materials are packaged together, including the required hardware and adhesives. With a Sightline Commercial Solutions system, for instance, each component is labeled to correspond with setup drawings and a detailed installation guide is provided. This translates to a more efficient installation process, which in turn, yields time savings and lower labor costs in the field. Engineered systems also tend to see fewer change orders and callbacks, which can add considerable costs to a project.
From design to delivery, a knowledgeable systems fabricator with in-house engineering capabilities can prove to be an invaluable resource by fostering greater communication, assuring code compliance and overseeing quality control. Particularly when glass railings are being considered, architects and glaziers should enlist the help and expertise of a qualified manufacturer at the beginning of design planning to best understand what's possible and what's required for an optimal outcome. With a good supplier partner, glaziers can confidently take advantage of the increased demand for glass in today's commercial arena to grow their business and bottom line.