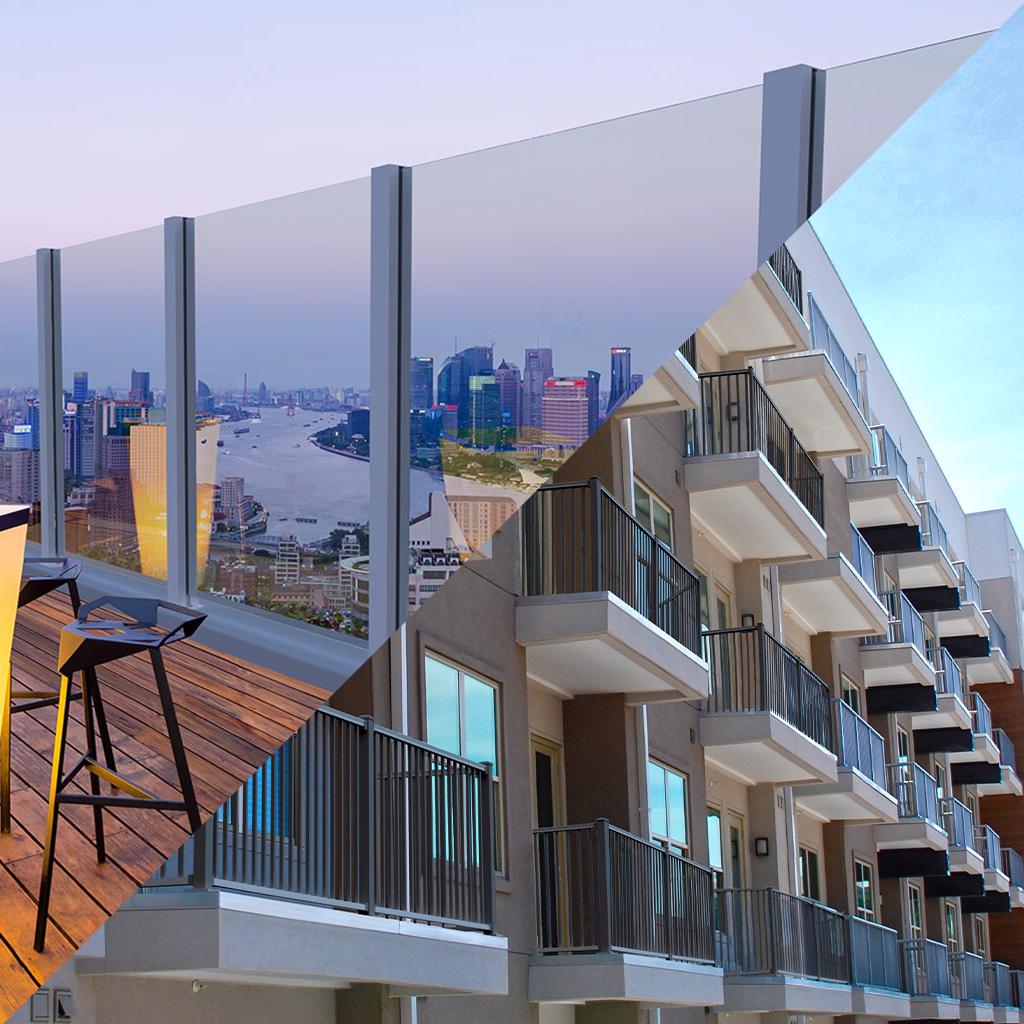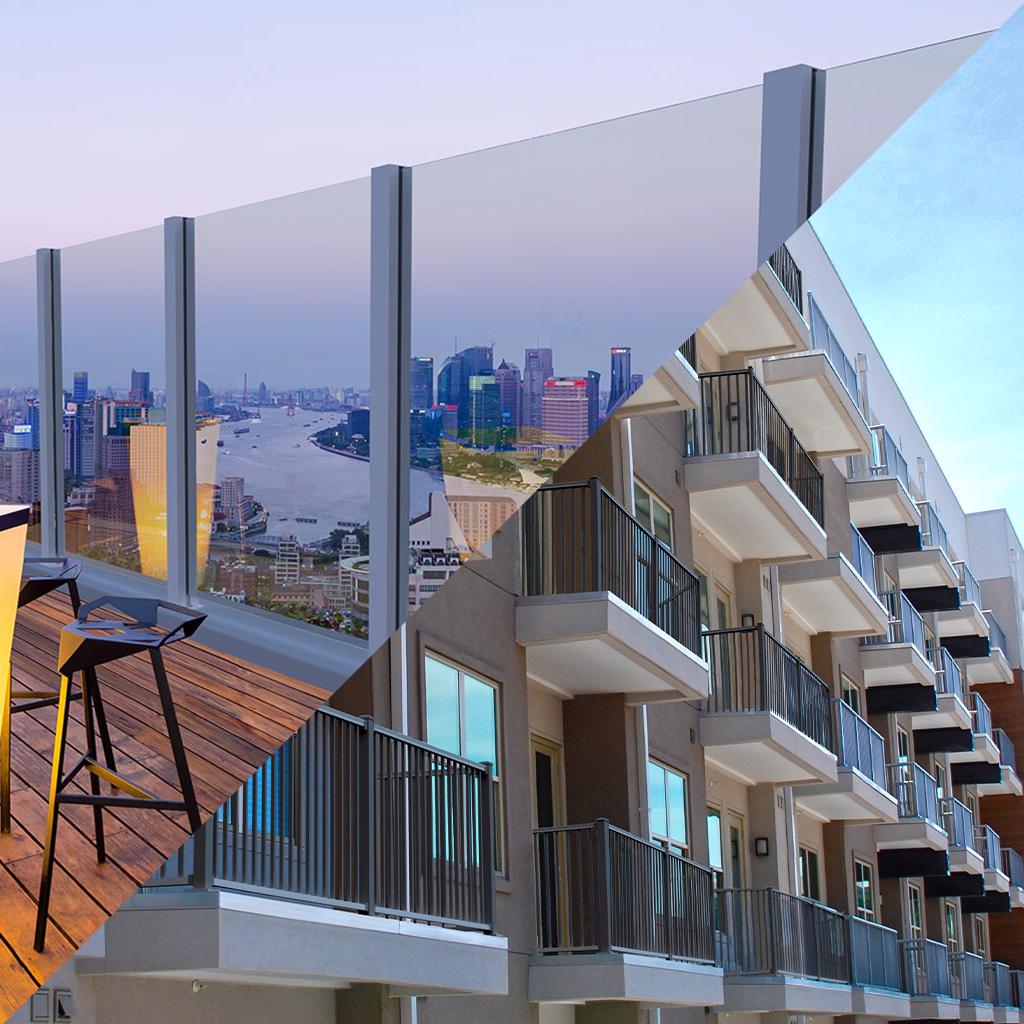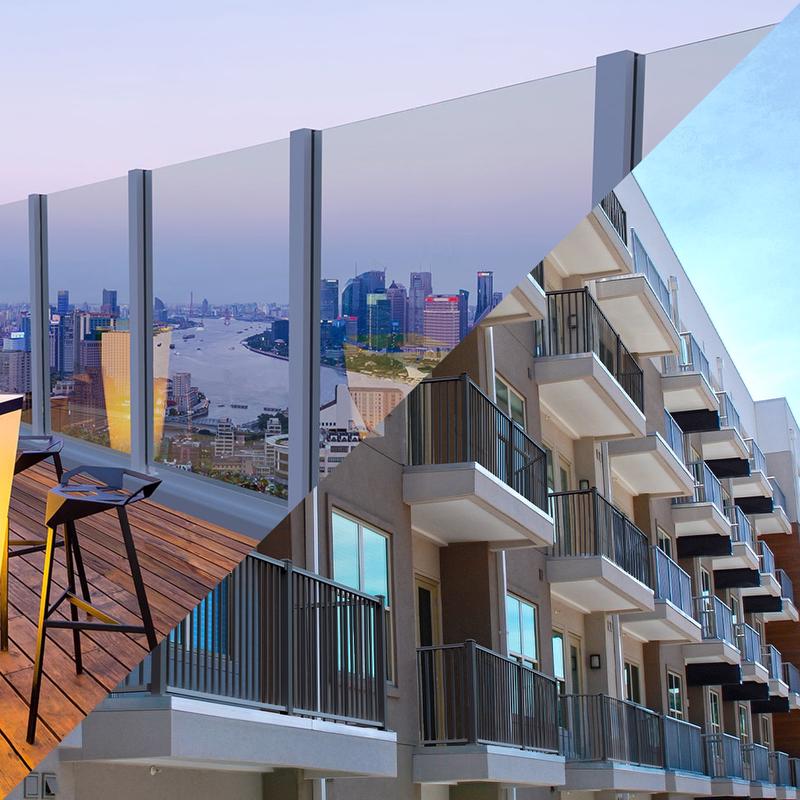 Sightline Captures Multiple Honors in the 2021 LOOP Design Award
Nov 15, 2021
Industry Leader Recognized for Innovative Glass Windscreen System and Versatile Aluminum Railing
MINNEAPOLIS, November 15, 2021 – Sightline Commercial Solutions, a leading national provider of architectural railing systems, further reinforced its reputation as an industry leader and innovator by sweeping the Building and Construction Fixtures category in this year's LOOP Design Awards. The company's multi-award-winning Ascent® Glass Windscreen System captured top honors in the category, while Sightline Commercial Solutions Signature® railing earned an Honorable Mention.
The LOOP Design Awards celebrate and honor the most remarkable entries in Architecture, Interior Design, Landscape Design and Product Design from around the world. This year's competition drew more than 650 nominations from 50 countries. Entries were evaluated based on form, function and impact, and winners were selected by a jury of recognized architects, designers, landscape architects, product designers, professors, editors and photographers.
"It is always rewarding to be recognized for our work, especially when that recognition comes from knowledgeable industry professionals who might use or specify our products, as is the case with the LOOP Design Awards," said Laura Rygielski Preston, president of Sightline Commercial Solutions. "We are extremely proud to have had two of our products honored for their innovation and performance. This recognition further reinforces our reputation for engineering best-in-class products and solutions."
Ascent® Glass Windscreen – Reaching New Heights
Since its introduction to the market, Sightline Commercial Solutions' Ascent Glass Windscreen System has captured the attention of the commercial building arena for its innovative design and industry-exceeding performance. Ideal for rooftops, balconies and more, the system elevates any outdoor environment – from hospitality and high-rise applications to healthcare and educational settings – providing style and safety with unparalleled wind protection and unobstructed views.
While most commercial windscreen systems are capable of handling 10psf wind loads, Ascent is designed for eight times that amount, with a qualified wind load of 80psf. This increased wind load allows for installation at much higher altitudes, such as balconies and rooftops. At a standard height of 6 ft., Ascent provides extensive coverage for furniture and patrons; however, the product's height is completely customizable based on individual project needs.
Adding to its appeal, Ascent features snap-fit aluminum posts that make for quick, safe and easy assembly. Unlike traditional glass windscreens that require installers to lift large panes of glass and slide them in from the top of the post system, Ascent glass panels are installed from the front. This approach significantly reduces installation time and helps to keep projects on track and within budget.
Sightline Commercial Solutions Signature® Railing – Effortlessly Stylish & Exceptionally Strong
Versatility, ease and performance are the "signatures" of the newest railing collection from Sightline Commercial Solutions. Suitable for both interior and exterior applications, Sightline Commercial Solutions Signature railing combines sophisticated design with the unparalleled strength and low maintenance ease of aluminum. The minimalist styling is unobtrusive and designed to optimize sightlines, making it ideal for staircases, balconies, patios, decks and public walkways.
Sightline Commercial Solutions Signature railing is available with three infill options – traditional picket, tempered glass and stainless steel mesh panels. Sections can be installed with a continuously graspable rail and the structural integrity of the railing allows it to be curved for one-of-a-kind applications. Sightline Commercial Solutions Signature railing is also easy to install and sustainable. The aluminum used to manufacture the railing is made from 50% recycled material and is a 100% recyclable, renewable resource, allowing the product to contribute to the LEED Recycled Content credit.
These latest honors join a number of other industry awards and accolades won by Sightline Commercial Solutions Commercial this year, including:
- Architecture MasterPrize: Sightline Commercial Solutions Signature Railing earned an Honorable Mention in the "Building Envelope & Construction Materials" category for its stylish, minimalist look.
- Architect's Newspaper "Best of Products Award": Sightline Commercial Solutions Signature railing received an Honorable Mention in the Architectural Hardware category based on the product's aesthetics, performance and value.
- Metal Architecture Readers' Choice Awards: Sightline Commercial Solutions' Tensiline™ cable railing was recognized as one of the top 25 products from the past year. The award comes directly from the readers of Metal Architecture, including architects, specifiers, building owners and more.
- 2021 Innovative Design in Engineering and Architecture with Structural Steel (IDEAS2) Award: Dickies Arena in Ft. Worth was among 10 commercial projects from across the country chosen to receive the IDEAS2 Award, the steel industry's top design honor. Earning special recognition by the judges were the architectural railings custom-engineered for the arena by Sightline Commercial Solutions.
A complete list of this year's LOOP Design Award winners can be found online at https://www.loopdesignawards.com/winners-2021/.